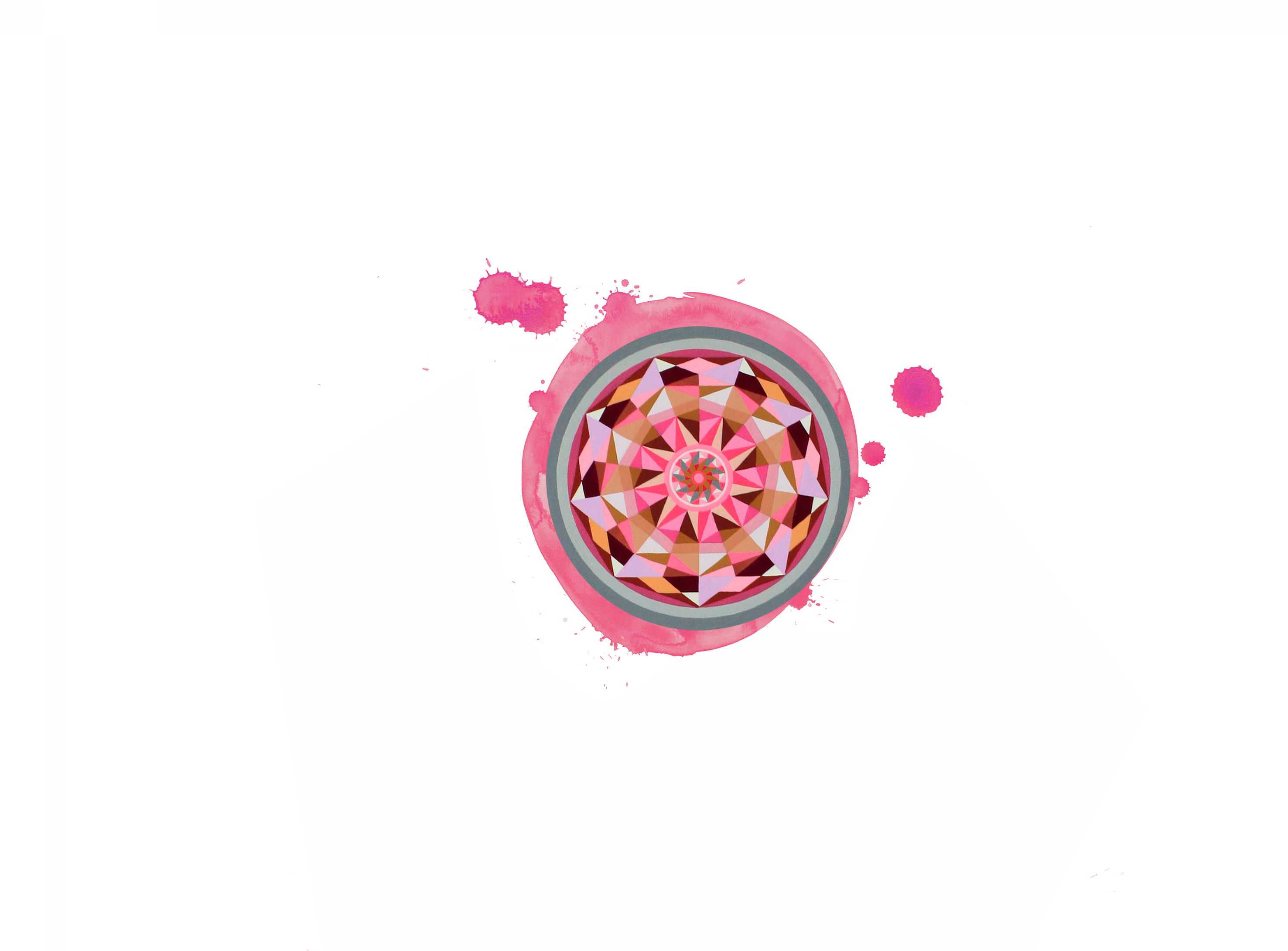 WINTER
Frost flurries drift from the dark branches of trees. Somewhere in the distance a muffled thud after a sharp crack in the air. A distant smell of smoke, further off, some tinged with sulphur.
There is snow beneath my feet (although I cannot see them, even when I look for them, all I see is the fleshy cylinders of my legs tapering into infinity, eventually disappearing into white. The white. It is encompassing, it coats the ground in thick crunching blankets; the air into impenetrable clouds which swallow the distant hills and in this low-lying fog which strokes the surface of the nearby river.
I breathe white. My thin plume is absorbed into the flowing mist, and I feel a little of myself dissipate within, to be replaced by the frosted air around me. I walk. It seems this is the thing I do mostly. It interests me for a second, that here, I am in a state of active loitering — as if it is my job merely to experience the landscape. It is a change from my daily routine of A-to-B-to-C-to-A.
I am free, within the boundaries of this world — to do as I please.
And so, I walk. More branches crack and thud around me. The snow is thick and getting thicker. I feel the cold both as a barrier and a penetrating force. Like an invading bubble whose surface tensions adhere and consume. Again, I feel the space between my particles, that wavering adhesive that attracts and repels is now torn by the wind. I feel myself flurry with the snow, and I am floating far above the white and the white and the white and into the blue far above.
From here the ice and snow branches across mountain ranges and rivers indiscriminately. It thickens on the peaks and in the valleys alike. It reconfigures the land in ways that I cannot read. The glaciers shift slowly towards their calving baths. They crack, like the branches — labouring with the weight of centuries, releasing time itself into the brine.
I watch them for some time before I feel a presence nearby.
Those same kinds of blurred flesh features dissolve into her face. Her smile. I feel like I know it better than I do.
What are you doing here? I ask, surprised.
I thought we should talk. She replies.
You needed to come here for a conversation?
You keep avoiding me. But some things are easier to discuss in an altered state.
I'm not avoiding you. I avoid everyone, don't take it personally. Like what?
Revolution perhaps.
Pfft. There is no revolution. Don't you wonder about that sometimes, about our apathy, or our complicity? I do.
Maybe we're just fundamentally bad people.
Maybe we're just largely ambivalent people making a choice to do nothing. The truth is that there is no great tragedy here. No great betrayal. It's just people working for their own interests.
But isn't that in itself a betrayal?
I think it's just human nature. She says thoughtfully. We pause to watch a hunk of ice slip into the water before bobbing up again with a prolonged groan.
It's not my nature.
Perhaps not, but that's why you're strapped to a chair debating with a voice in your head. This shouldn't be happening, you know that? You're not meant to be able to access a rational state here. It's meant to be all sensations to help trigger that little dopamine deficiency. Get you back on the road to consumer recovery.
You're kind of a smart-arse here.
I'm kind of a smart-arse everywhere. Is it helping?
I don't know. Maybe it's helping me.
Then perhaps it is your nature. Self-interest, what not. Perhaps this is just what your self-interest looks like. Kind of sad and lacking quality homewares.
You could go start your revolution you know, instead of trying to piss me off.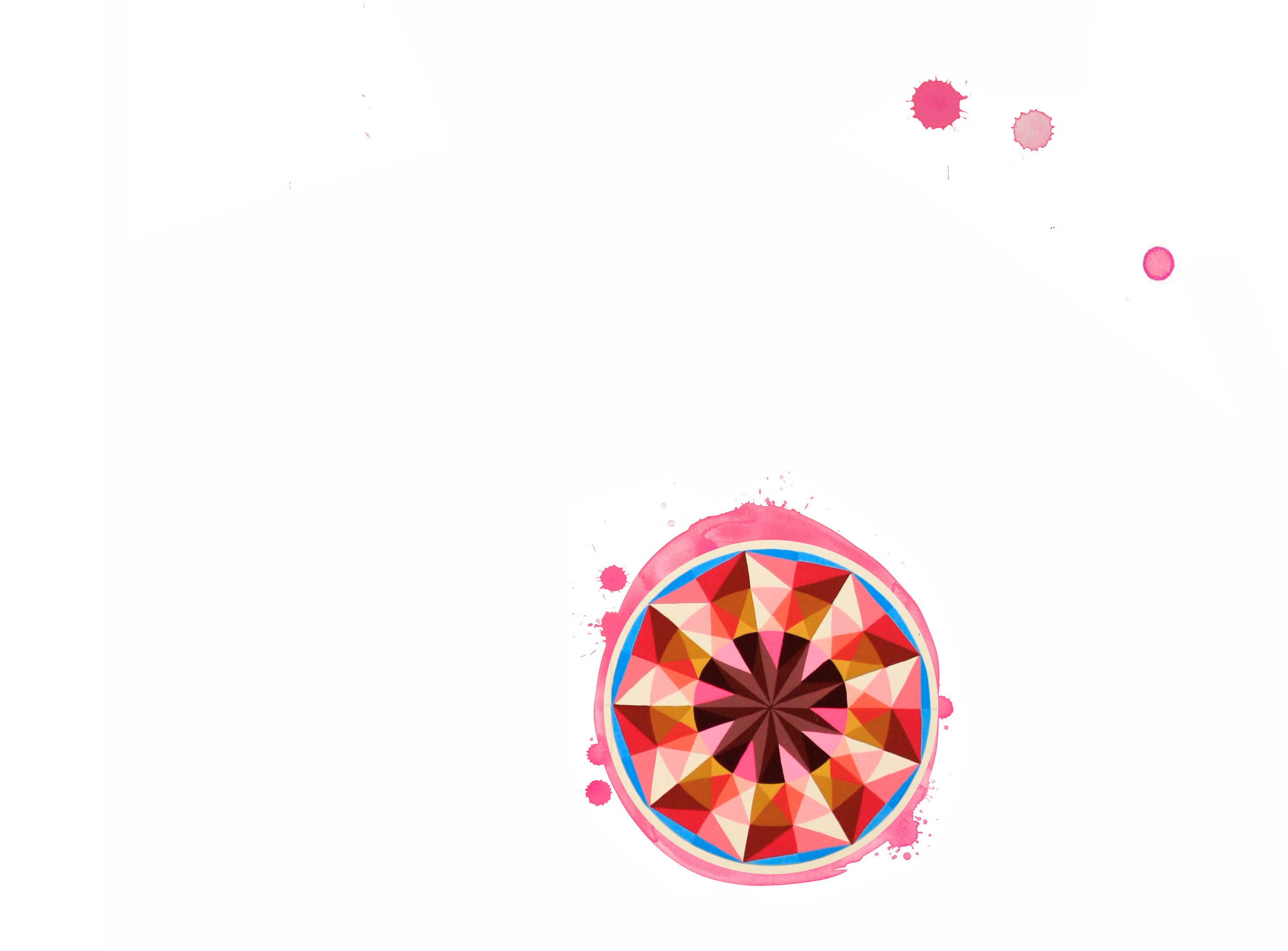 She moves her hand in the sky and a thin drawing appears, composed of electricity and stars. Random lines that seem familiar.
I enjoy pissing you off. What should piss you off more is how terrible your life is.
Do you have an alternative?
That's for me to know and you to find out.
I roll my eyes.
Another hunk of ice falls. It makes no sound. I look at her, but she is slipping away, like time itself.
I wish I could remember.
You will.
She is not here any longer and I no longer have a reason to stay.
I am walking. Steps that stagger between volcanic vents and fissures. The smell of sulphur grows stronger, and the breath of the earth plumes far into the darkening sky.
I climb higher.
Each shadow-strapped step folding over the landscape in bruise streamers deepening to atmosphere. There are stars forming between each footprint. Each whoosh whoosh a dwarf imploding into light and then darkness. The afterimage fighting with the scene before me.
Coloured shadows moving in their own synchronised choreography, the umbra and penumbra falling away from each starsun.
Gases pink and green and red. An aurora hissing, wavering between my fingers when I reach out to touch it. Weaving magnetic ribbons. Cat's cradle. I wonder for a second about who else is holding the strings. I wonder what will form when I let them go.
The room is slow in returning. Or perhaps I am slow to return. In either case the nurse is standing, writing something on a clipboard by the time I can make sense of my surrounds.
Winter takes longer. She tells me cryptically, although it could be the drugs.
It is night-time. My walk back from the train to my apartment building is subdued. The fluorescent lights flickering and humming in their way. I remember toying with magnetic fields and wonder that I cannot see these ones. Only concrete, cables and pipes.
A sorry substitute.
I'm not sure why, but I stop at the fourth floor. It is also quiet, but I suppose it is late. In that same place Waters sits at the bar, toying with a (half-full) half-empty glass. The bartender nods at me as I enter, and she looks up when I sit down next to her on a stool.
A drink? He asks me, cleaning a glass with a clean white towel.
I shake my head. Just water? I add, as an afterthought.
He nods and slides one over and I discover how thirsty I am.
Best line up another of those. She tells him and he obliges.
How are you? She asks me.
I made a tapestry from the aurora and listened to it sing to the stars. I tell her.
That's quite a skill. She smiles.
I also bought new shoes. I add and show her one red-clad foot.
She laughs at that. Even more impressive.
I know right?
How are the side effects?
I pause. I don't have any side effects.
You sure as hell do, I made sure of it. She smiles charmingly.
I glance around the bar briefly.
It's ok. He has us covered. She nods at the bartender who smiles briefly before moving out of earshot.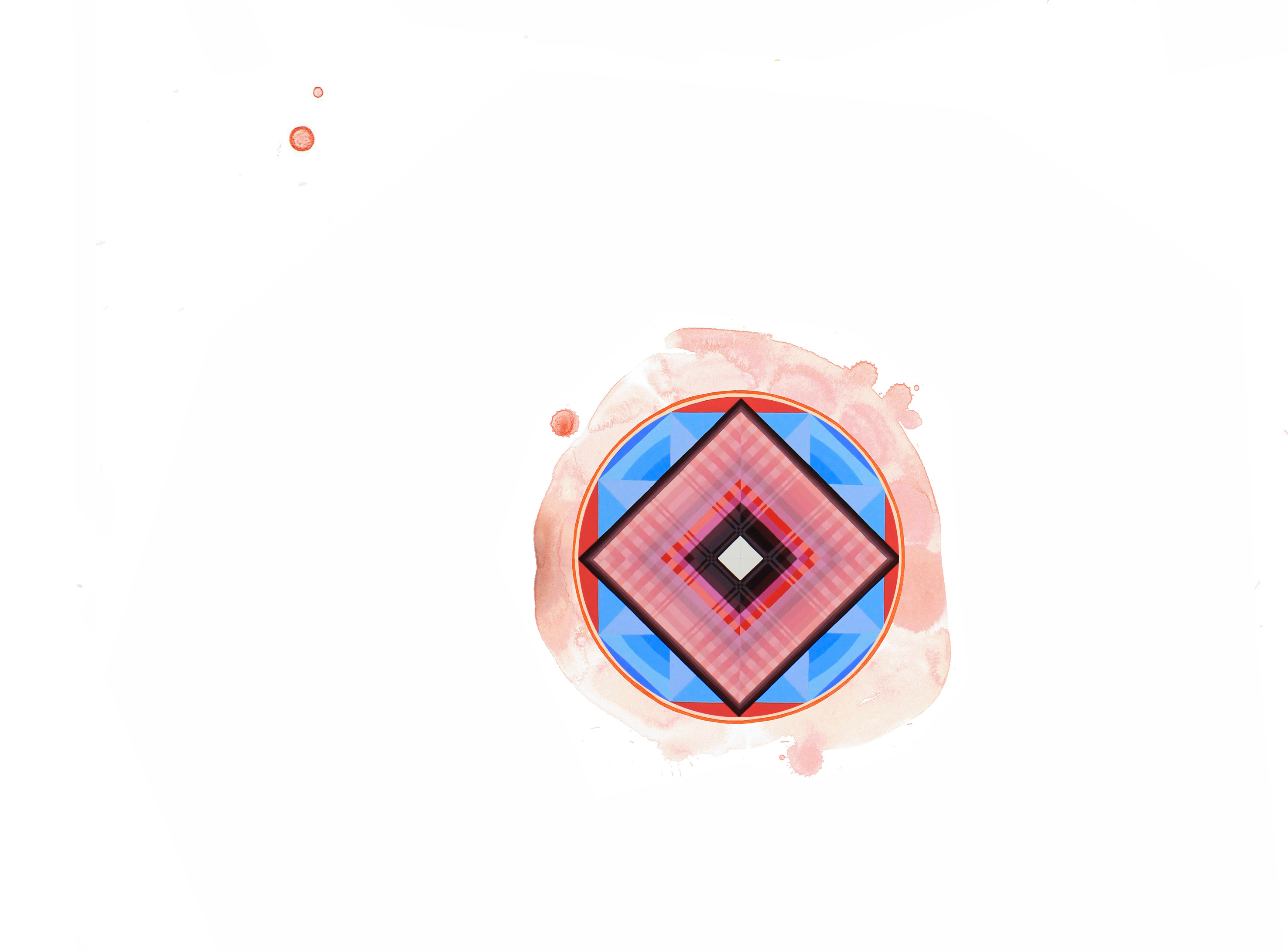 What do you mean you made sure I did? I stop. The powder?
Well, not just the powder at any rate.
I'm not ever going to get a straight answer out of you, am I?
The problem with straight answers is that they can't address the kind of questions you should be asking.
Where was I before this?
You were in the southern continents. I nod, taking it. Who was I before this?
She smiles. That's a better question.
Well?
I'm not sure I can answer.
I sigh, reaching for the bench to stand up.
Not because I don't want to. I'm not being intentionally obtuse.
You're much more transparent in the Equinox.
She raises an eyebrow. I'm there??
Increasingly. I admit. I start to tell her in detail, but she stops me and quickly scrambles for her phone.
What is it? I ask her, slightly alarmed.
They record the sessions. They might see that in your files. Wait a second. She tells me distractedly and sends a message to someone.
She is frowning while she waits. Her phone buzzes and she reads the returning message quickly. Ok. She nods.
Ok?
It's sorted. She tells me, but that's all she tells me.
How many of you are there?
Not many. A handful.
That's your revolution? A handful?
You can demolish a wall with a single hammer. How many would you like us to be?
Enough to take down all the walls at once.
We have a handful.
That's not enough.
You used to think it was.
This stops me. I look at her, but she bears it patiently. I give up eventually and leave the bar.
FIERO
Something about the treatment denies me sleep. Perhaps they are restful, although I often find them exhausting afterwards. Perhaps it is that they are indeed awakening something in my memory, or rewiring pathways in the physiology of my brain, whichever is the cause, the effect is that I remain awake long past the hours that I should be.
This is new for me. I start wandering the hallways of the building, and even around the compound itself.
We are surprisingly lacking in security, although I did come across a pair at one stage sitting in a tiny cubicle, watching a relentless cable channel while drinking lurid hyper-caffeinated drinks. They are not bothered by me; my night-time antics are too benign to be considered threatening.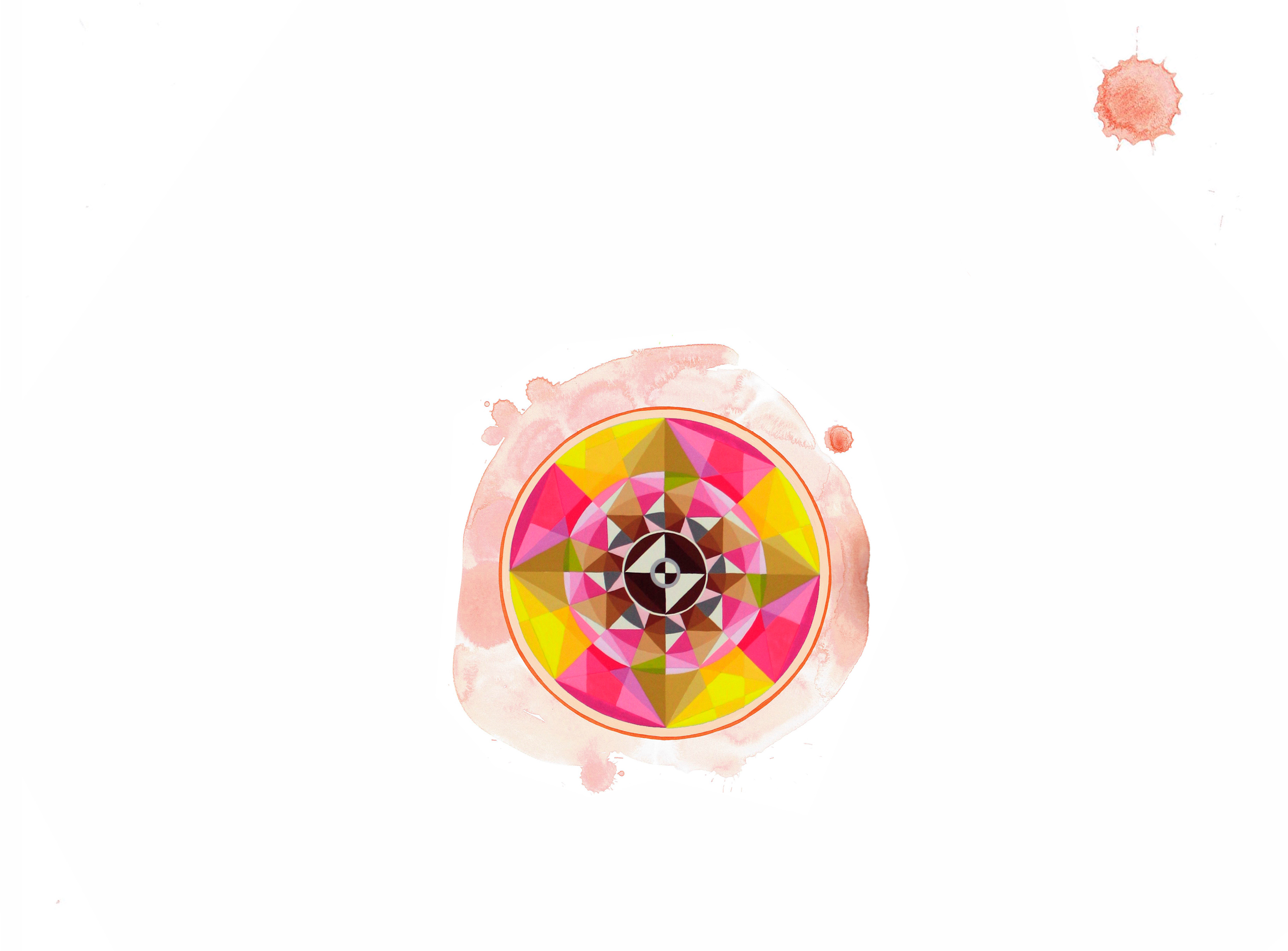 I walk the grounds. They are mostly dark.
There is no need to keep a landscape lit that is not used.
My shuffles through the soft powder leave dark pathways, not unlike those on the moon, although when the winds rise with the sun they will be gone. One evening I see a bat, or a bird. I'm not sure. Either is kind of surprising.
Another night I wander far from the compound and stand to look up at the stars. There are so many it almost hurts to be alone here with them. So vast. So close, and so out of reach. Again, I am remembering that winter treatment when they were at the edge of my touch.
It is a physical kind of pain, missing something, and feeling like you don't belong any longer. Work has determined so much of my place in the world. I am struggling to define myself without it, struggling to concede to rest without the effort of labour.
And so, like in the treatments, I walk.
I've started chewing my nails. I'm not sure this warrants notice, but I catch myself doing it as I stare into the far distance. My building sits at the edge of the compound, sitting solidly against the relative emptiness beyond.
Even in the darkness I can see the flat horizon. The slightly lighter shade against the night. Something shifts in the distant darkness, but we have been conditioned not to fear nature, little there is left of it. Whatever it is comes no closer to me, but it takes my measure, out here in the late hours.
I am wavering lightly, and so I squat down into the dust. It has stained the bottom of my cuffs, coated them in a whitish powder. There is an old nail near my shoe, and I pick it up absently, tracing lines in the dust.
Random lines become a series of distracted cubes. It's one of Belvedere's subsidiary logos — the one for the arm that developed Equinox. Theirs is an impossible cube though, if I remember correctly, and brush off some of the lines of the cube in front of me. So many illusions.
It's funny. We don't really handle these kinds of basic tools anymore — pens, pencils, things that you can make or leave a mark with. The nurses and factory supervisors of course use digital versions, but that's more to check the boxes of pre-filled suggestions. They even stopped leaving space for individual notes since our collective experiences reached a kind of predictable plateau. Or perhaps we started forming ourselves to the available options.
Even the Social Construction is mostly a series of checkable boxes. It helps them target their algorithms. You can pick as many as you like but they recommend a half dozen or less, otherwise the target is less focused. Like with my work-station music. I just ticked all the boxes and favourited nothing, so now the machine works keenly to intuit my preferences in vain. I almost feel sorry for it.
One of the only places that text proliferates is in the detention system, so it's taken on a sort of base quality — to impose yourself on anything. To complain, or even state things, to leave your name somewhere. Once upon a time they had informed critical voices. These they silenced by turning up the volume on the peripheral voices of everyone else.
Everyone was allowed to express thoughts and opinions, finally freed from the constraints of fact. This was a peak period for the corporations, and they remember the time with some degree of nostalgia. They see it as a kind of equalisation. A moment in history where hyper personalisation truly came into its own. They even have a parade, once a year.
The amplification of the individual and the elevation of a personality-based hierarchy where everyone belongs to one group or another. It's one of the patches on my sleeve.
The one with the selection of five coloured shapes.
That was an interesting time, because it apparently freed us from education and socio-economic inequities and allowed people the right to be content. It stated that some people were just not fit for some things. It allowed everyone to settle and it rewarded them for doing so. This was part of The Settlement.
And once everyone finally had a voice (not everyone got one, one of the fine print parts of The Settlement) they ran out of things to say. Or perhaps they were just saying the same things over and over. In any case the dialogue drip-dried and the corporation stepped in to keep a narrative repeating.
Good to see you having some quality thinking time. Boredom is good for the soul.
I drop the nail out of surprise. It makes a tiny puff sound.
She is sitting behind me on the dust.
You're not really here, I comment, picking up the nail and turning it over thoughtfully in my fingers. Feeling its rusty coating.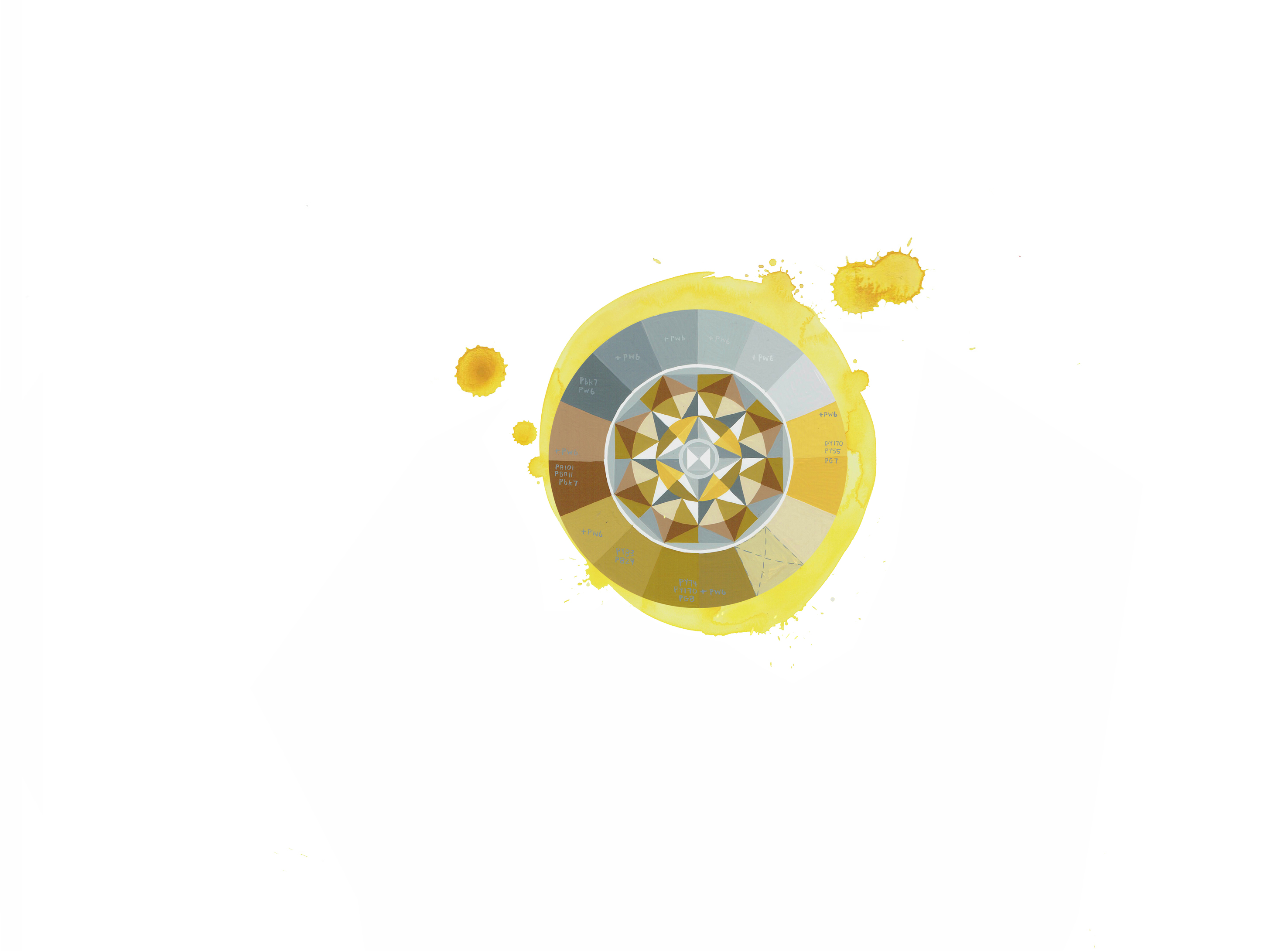 Nah, I'm asleep inside. She agrees.
I guess this is probably an official hallucination then.
I guess so. What do you think we should do about that?
I don't think I'm going to do anything about it. I reply thoughtfully and am rewarded with a smile.
I think that's a great option.
I thought you might.
SURPRISE
I was expecting autumn. I don't know why.
We randomise the order. It's more effective if it is less predictable.
She's chatty today. Comparatively. I have to undertake a review before they will allow the treatments to continue. They have finally noticed my insomniac hours.
Are you experiencing any other symptoms?
No.
The nurse eyes me silently for some seconds.
It makes me nervous about what they might have seen. Maybe Waters' friend didn't manage to erase the file. I breathe slowly and feel my heart rate return to normal while maintaining a blank expression. She seems convinced.
We have noticed an increase in your social and market activities. This is very promising. She tells me thoughtfully I have also noticed these new inclinations. I say agreeably.
The insomnia is troubling, however. We wonder if it might not be best to resume your work placements alongside treatment.
Whatever you think best.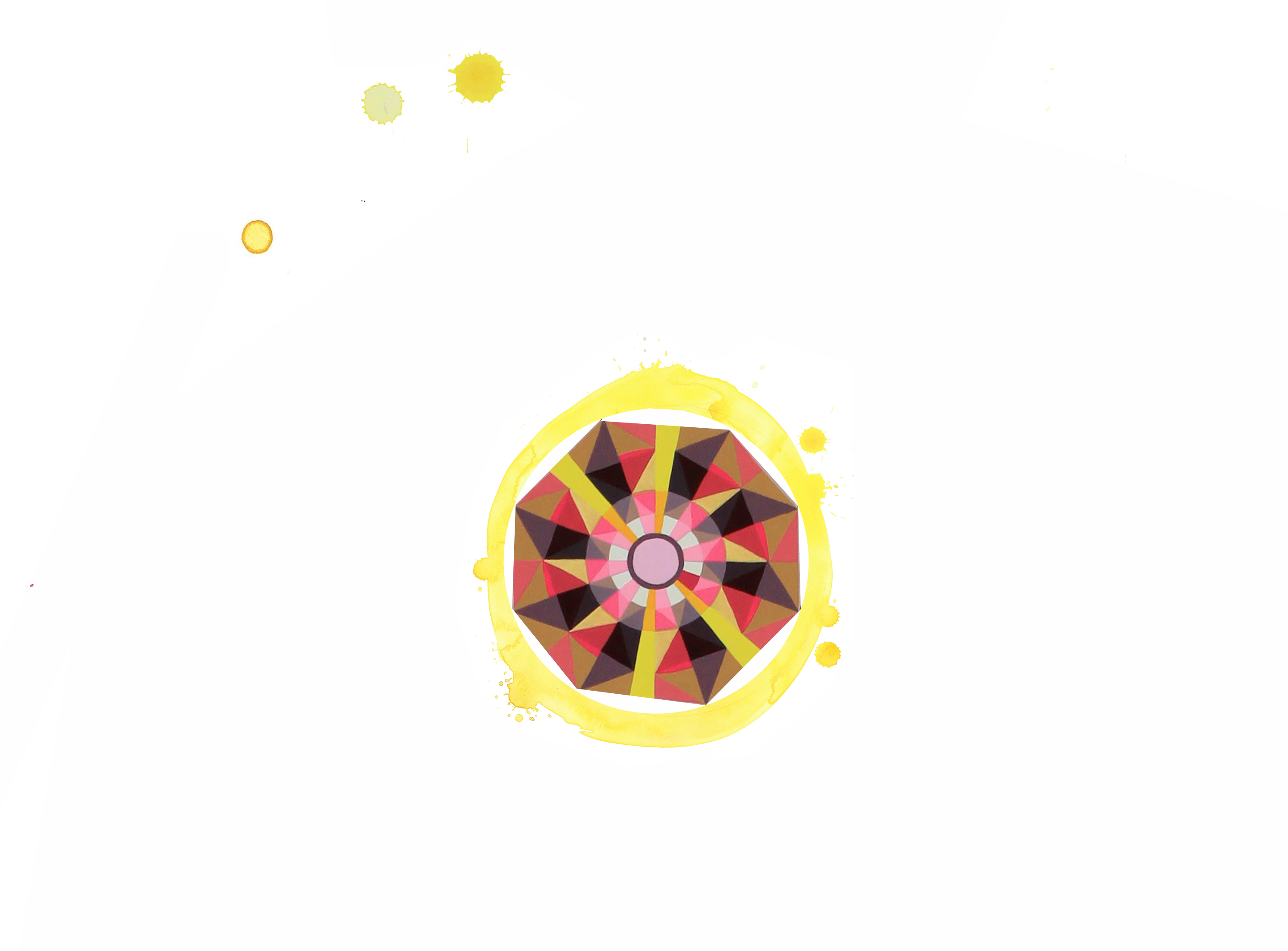 Perhaps at a reduced level. We do understand that the process of treatment can be tiring. Say, we resume you on half days. Perhaps starting later in the day each day?
That sounds fine.
Good. Are you able to continue treatment today?
Yes.
SPRING
The darkest of blue skies with the fluffiest cumulus clouds drifting lazily. Cotton balls, trailing wisps and wefts behind them. Beneath that, a meadow full of flowers. Infinite colours moving side by side, opening to the sun and the air. A cloud of pollen floats above, as if the flowers are bleeding pigments.
So they're going to put you back to work.
How do you know that?
She rolls her eyes. I'm not me, you know. I'm you.
I don't know you well enough to put these words in your mouth.
You do actually, or you did. Perhaps this is just some sort of hyper-cognition. You've managed to bypass the erasure and tap directly into your long-term memories. You're basically just constructing me from everything you can ever remember me saying.
Kind of like the scrambler. So theoretically, it is my voice. It's just you are remembering it in an assemblage I haven't personally constructed.
Is that even a thing?
Do I seriously look like I know the answer to that? Wait. Look over there, this is your favourite part.
Over past the meadow is a cultivated field, thick with green follicles waving in the gentle breeze. Each one opens in a flurry of petals, pinks, reds, whites, pale yellows. Their heads bending and following the path of a continually rising and setting sun. Like an audience applauding a show.
This is time passing again, with each rotation fewer colours remain, instead alighting in the wind, a column of petals drifting lazily over the shrinking foliage below. Fat green round heads slowly shrivel and collapse under their own weight. The sound of seeds shifting as loud as a sudden waterfall rushing. Pods exploding, sending tiny black seeds into the air around me.
Poppies.
I remember.
The air is thick with seeds and petals and pollen and insects and I have never seen it like this, ever. Unless I have. She seems to think so. She is sitting on a rock, the mass of particulate circles around her but does not land. I can barely see her, but I can still hear her voice.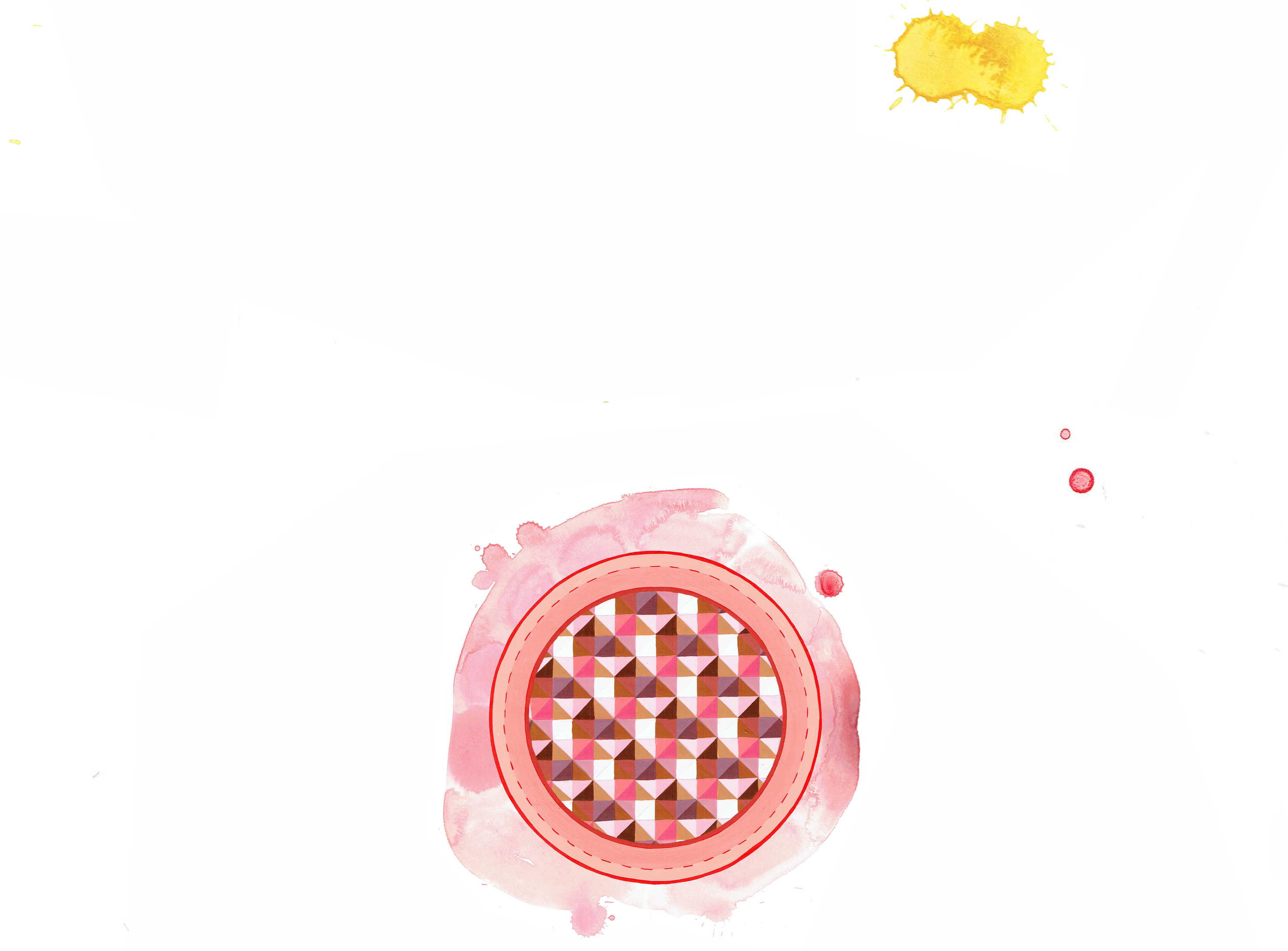 They modified the nature of them. Just a little at first. Just to see what would happen if they could embed a sense of purpose in the reward pathway. If they could construct a self-fulfilling pleasure response to productivity. It worked mostly, but it also started inhibiting the already established pathways. Sleep became problematic for some. Others simply stopped doing anything. Moving altogether. Boredom and lethargy became an overwhelming state. That was the start of the Yearning.
Is that what this is? A poppy dream?
Partially. The poppies grown now are only loosely related to their origins. This is a cocktail still being tested. They're interested to see how you manage. Sort of like fighting fire with fire. You were already bored half to death and ignoring all the more subtle treatments for your discontent. You already had the Yearning; you just hadn't figured out what you were yearning for.
I still haven't.
No, it's a shame.
The sunlight filtering through all this matter in the air is gentle. The air itself is gentle, warm without being overwhelming. There is a kindness to it, even as the air continues to fill with more and more pollen and spores and seeds. The earth opens up to swallow them, horribly receptive for a moment. Dark and luxurious.
I dig my fingers in and feel it, damp and wriggling with earthworms. It sticks together in a way I am not accustomed to, and I crumble it curiously for some moments, placing one particularly wriggling worm back into the soil, and placing the rest of the handful on top of it gently.
Where are we going now?
You're coming with me?
Sure. Why not. It's not like I'm doing anything.
So, they medicate us.
She rolls her eyes. Oh, come on. Of course, they medicate us. They medicate us with the food and the water and the bloody air and the algorithms and the work practices and the shit they want you to buy. And that's not even including the obvious medications.
They don't want you to actually feel anything.
Or, more accurately, they want to be able to predict what and how you will feel. That's more useful. That and being able to soothe the savage beast inside.
I haven't noticed many savage beasts.
You should come rock climbing with me.
I'd be terrible at it.
That's kind of the point. Come on, I'll show you.
We cross fields scattered with trees blooming bright yellow pollen clouds into the air, crickets and other insects jump out of the way as we bend the heavy grasses underfoot. Birdsong comes from everywhere, from the air itself but oddly, I don't see any, only the shadow of one circling overhead as we near the cliffs.
She takes hold of an outcrop of rock and swings easily from handhold to handhold, as if they appear exactly where she thinks they should be, as if they grow to accommodate her leaping form.
COME ON she shouts, receding.
I try to follow her lead, but I forget the places she has touched, and struggle to find alternatives. I progress, but at a much slower pace. I make the mistake of glancing away from the wall out into the world early on and now can only study its detailed fractures and hollows for fear of falling.
Are you having fun yet? She calls down.
Not really. Can I die here?
I don't hear her response, which is not much comfort, but I do eventually manage to drag myself over the edge and onto the top of the cliff near to where she is sitting casually staring out at the view.
I wasn't sure, so I thought I shouldn't guess.
Good choice.
I sit next to her and look out across the valley to the faraway mountains. They are growing blue in the setting sunlight. The air is cooling, a light wind picking up. The dust and petals and pollen far below blow in a thick stream out of sight beneath a copse of trees.
Where is it going?
She shrugs. Somewhere else.
Are there still places like this out there?
Like this? Probably not quite like this, but I'm fairly sure there are pockets left. We can't grow everything underground.
What's that? I point.
A mist has started growing in the meadows, it looks like the pollen but white, or transparent. It looks like water, like rain, but instead of falling to the ground, it is rising up into the sky from all of the plants and trees.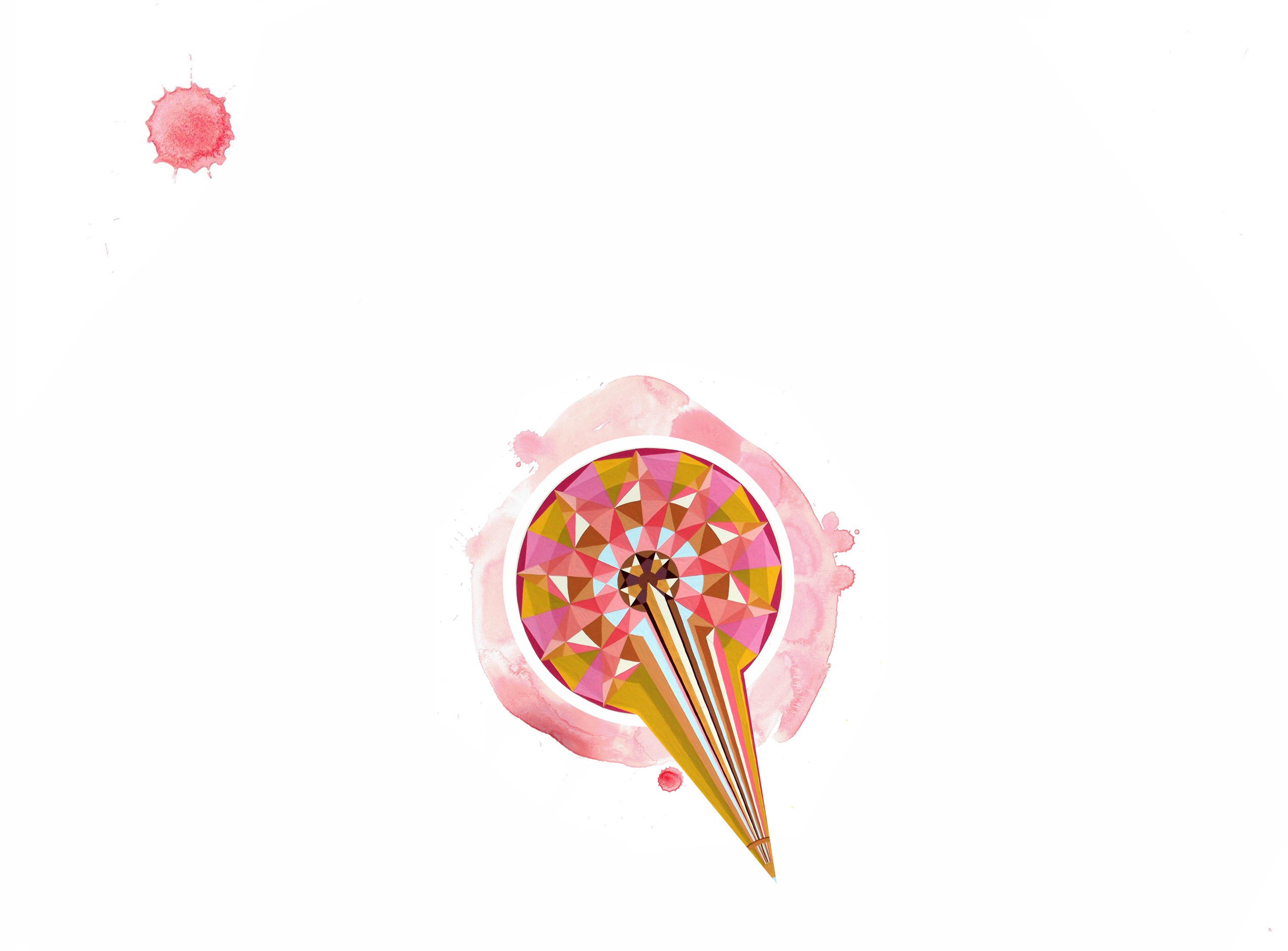 I guess that's oxygen. She tells me.
Really? That's what it looks like?
Kind of looks like life itself doesn't it?
I nod. It does.
I feel like I've been asleep for a week. The nurse is staring at me with some concern.
What?
Nothing.
They unhook me from various tubes and show me to the door, and the large male nurse takes me outside to the road car and gives them my address. The sun is up.
How long was I out? I ask him.
I couldn't say. He replies and closes the door.
I am taken back to my living quarters. The hallways are empty.
When I get inside my breakfast is sitting on the table, and I sit automatically and start to eat. There is a chime and a message comes through on the screen near the table.
You are expected at work in one hour. It tells me. Scan your card at the station and you will be reassigned.
I sigh. I finish my breakfast and place the dishes in the compost slot, picking up a clean set of clothes on the way to the shower.
The elevator seems even larger alone. The train is even stranger. A moving capsule rocking gently for my benefit only.
The factory floor is busy. A few people nod, and there are a couple of glances. I have been reassigned to a different job. An easy one; cleaning scrap metal before it goes to the recycling. I have a new workmate, Van der Berg, who shows me how to work the sandblaster.
We have full face masks and built in earphones, the sound of sand on metal is explosively loud.
I stand behind a screen and aim the stream at the passing conveyor of metal, watching it strip the paint and oil and crud off and temporarily make it gleam under the factory lights before it disappears into the chute.
Van der Berg and I do this for four hours and then take our allocated break. I am not hungry, so I stay on the floor and sit in my chair waiting for work to start again.
This factory is part of the old building. It is made mostly of glass, heavily darkened out with carbon. The light filters in patches, one of them near my chair. It eventually crosses closer and I stretch a foot out to rest it in the golden puddle on the floor.
A soft plunk sound makes me open my eyes. There is a wet patch near my foot. I frown and squint up to the roof to see if there is a leak, and suddenly I notice another drop, then another, then half a dozen more.
Before I know it, it is raining inside the factory. Each drop striking something metal or glass and making tinks and plunks. I look around the factory floor but there is no one else around, no one to wonder with.
I lie back on my chair, each drop making cool spots on my face and body. In a few minutes, the floor is a foot deep in rain, the surface broken by a monsoon of drops, a continually shifting topography of volcanic looking crests and hollows. The sound is deafening, louder than the sandblasting. My chair sinks into the water, which solidifies like an island of pumice around me, full of holes. From each hole a tiny green shoot emerges, unfurling into its thick stem and hairy pod.
I close my eyes against a carpet of bright red petals, the rain slowing until I can no longer hear any drops at all. I open my eyes.
Van der Berg and Waters are standing, thigh high in water and red petals.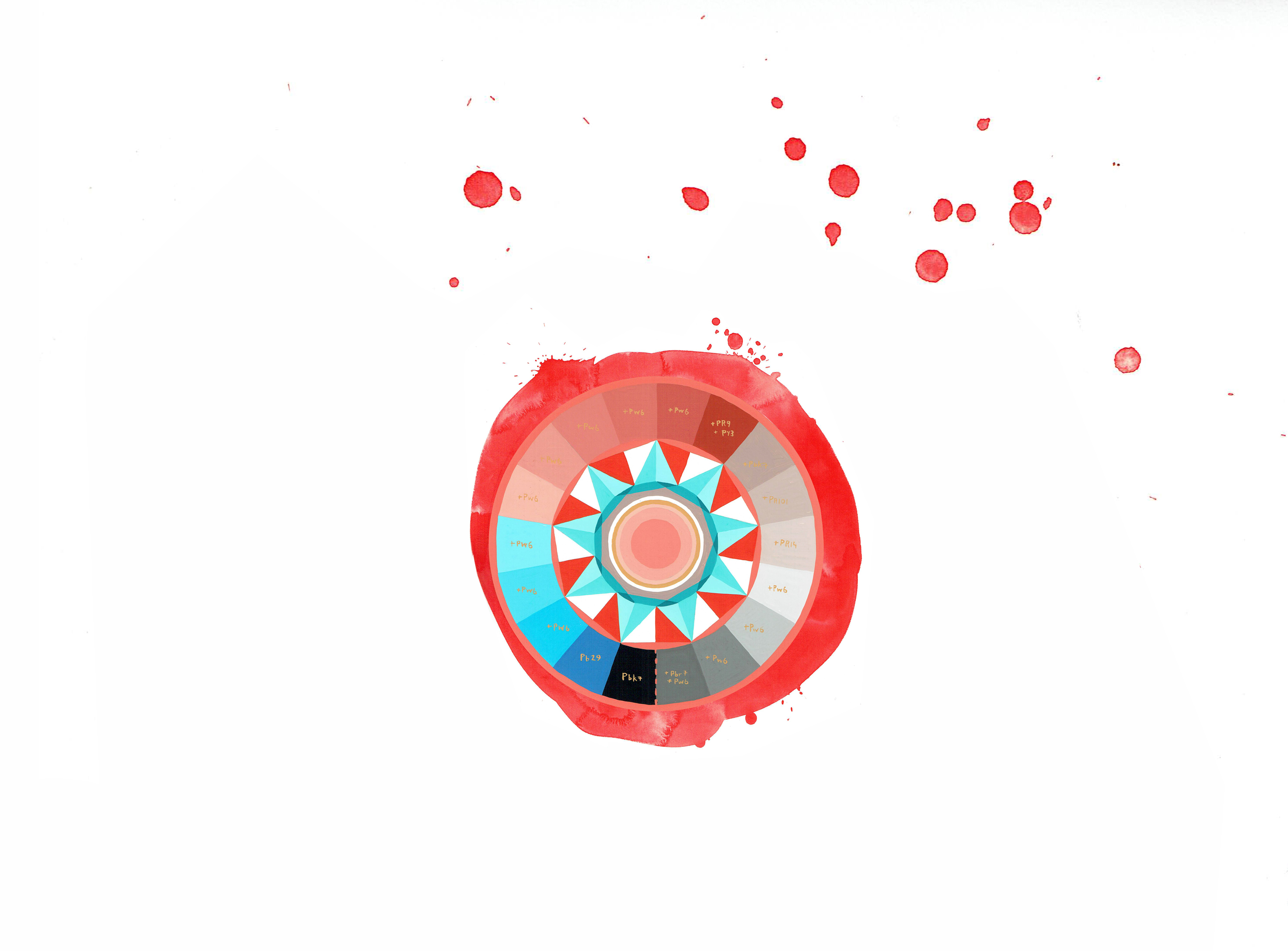 Hey! I exclaim. How weird is this?
Waters wades over to the chair and checks my pulse.
You're hallucinating. She whispers.
You think? I reply, smiling over at Van der Berg. Do you ever miss the rain? I ask her.
She just stares at me uncomprehendingly, or else, is just not in the mood for any kind of conversation.
Have you got this? We're at 146 days here. She tells Waters, who nods.
I got it.
Waters? What are you doing on this floor?
Keeping an eye on you. You disappeared for three days. I think you overdosed. I haven't been able to access all the files yet, but it looks like that from the initial report.
The sun was up when I got out.
I'm sure. We need to get you up and conscious. Take this.
She hands me a capsule. What is it? I whisper-ask.
You have to trust me. She replies.
I sigh and swallow the capsule. I'm thirsty, but the water has started to retreat already. Even the tidelines on Waters' trousers are starting to dry.
I don't feel well. I admit.
I'm not surprised. We need a diversion. She frowns. She takes her phone out of her pocket and sends a message to someone. Hold tight. She tells me.
A few minutes later, the magenta light on the wall starts up, and everyone freezes. It takes with it the last grain of my disorientation.
NACHES
Van der Berg leaves the room after glancing at us briefly.
Fair call. I comment. We've only just met. As if you'd want to be quarantined with the crazy one on the factory floor.
Waters smiles briefly.
Is this you? I ask quietly.
She shakes her head. I wanted a diversion, not a possible pandemic. How are you feeling?
Better. And embarrassed. I admit. Increasingly concerned, after glancing at the flashing light.
She is distracted and looking across the factory floor. The virus. She comments thoughtfully. She doesn't need to explain which one, since although there have been so many since the first (well, not the first, but the first to remind us of our fragility. The one that closed the world down. The one that dissolved politics and grew the corporations because they distributed services and goods when governments failed).
Since that one, there really would only ever be one first one.
This possible contagion was clearly not that one because the lights were magenta, not red, and the sirens were silent.
I sigh as the floor is called for isolation. Doors start closing around my work section and as I turn to tell her that she should leave, she quickly leans over, takes my face in her hands, and sticks her tongue up my nose.
I stare at her wolfish smile as the guard comes around.
We've been intimate. She tells him, stepping closer to me just as I sneeze.
He backs out of the room and the doors slide fully closed and two sterile suits drop from the mail tube into the centre of the room.
My nose?
Well really, a kiss would have been a bit familiar.
More than sticking your tongue in my nose??
Statistically if you actually had the virus that would be the best place for me to extract it in a timely manner.
I can only look at her with narrowed eyes.
You know the exciting part?
I can't even imagine.
I finally get to see your dismal apartment.
You really could have just asked.
shrug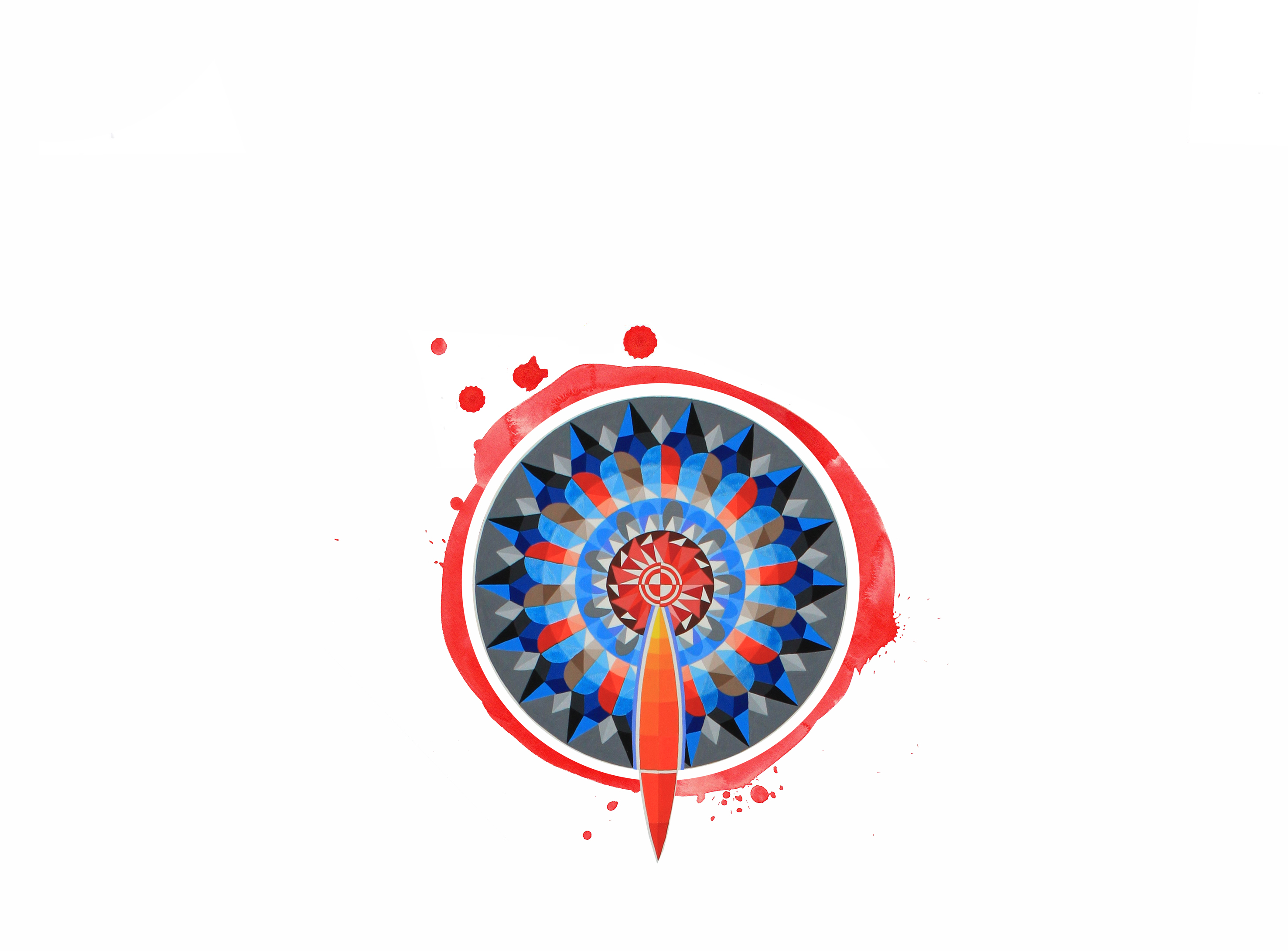 We walk single file to the elevators after funnelling through the decontamination corridor. Inside is all misty, and we — head to toe in white and clear plastic suits, waver between opaque and transparent; shadows in a fog marching steadily back to the trains.
The shutdown is out of your control. You will not be penalised for the stop work.
The scrolling messages along the hallway coat us all in a red glow, on the tiny beads of disinfectant that coat us all. Tiny red beads. I can feel myself slipping, like the world is tilting on a different axis. I reach out for Waters who is walking in front of me.
Breathe. She says, squeezing my hand. It's enough of an anchor to keep me in the hallway, in the queue waiting for the train, in the gently rocking carriage filled with silent and resentful shifting. We will be tested once we arrive back at our living quarters.
The results will take 24 hours. The majority of workers are on floor 6 and 7 of our building. Inhabitants outside these floors will be billeted on them for the next two days during isolation.
She leads me to my room and lifts my card to the scanner. The door beeps. The lock clicks then opens. We walk inside. She pushes me gently down onto the chair and then rifles through my wardrobe for a couple of clean suits.
Hope you don't mind. She tells me.
I don't mind. But I'm not really capable of speech yet.
I'm going to shower and then you can. Just keep your eyes open until I get back. OK? She tells me. She glances around the apartment
quickly, taking it all in. By the way, I can see how augmentation would really cramp your style.
I smile but she is in the bathroom already and I can hear the water running. I feel so incredibly tired. I count the A's that encircle the room. There are a hundred and twelve- and one-half capital A's etched into the wall. Waters is still in the shower, so I do it again and then a third time, just to make sure.
She catches me on my knees against the wall, counting them out. They're blurring into trails, so it's harder from the table.
I was having trouble. I say, by way of explanation.
Let's get you changed.
I don't know if I can deal with the shower. I tell her.
I know, but you're going to have to. The alarm wasn't us.
I nod. Okay. Make yourself at home. I wander into the
bathroom, closing it behind me and strip off, throwing my clothes into a contamination bag and into the chute.
The water is hot, and I let it wash over me for longer than usual. I expect most of this floor and the one above are doing the same thing. Our water and power usage must be going through the roof today. When I'm finished, I'm pink and the clean clothes feel comforting.
Back out in the living room Waters is sitting drinking a cup of something hot and staring at the pile of boxes near the door. There is a second cup on the table for me. I sit across from her and sniff it.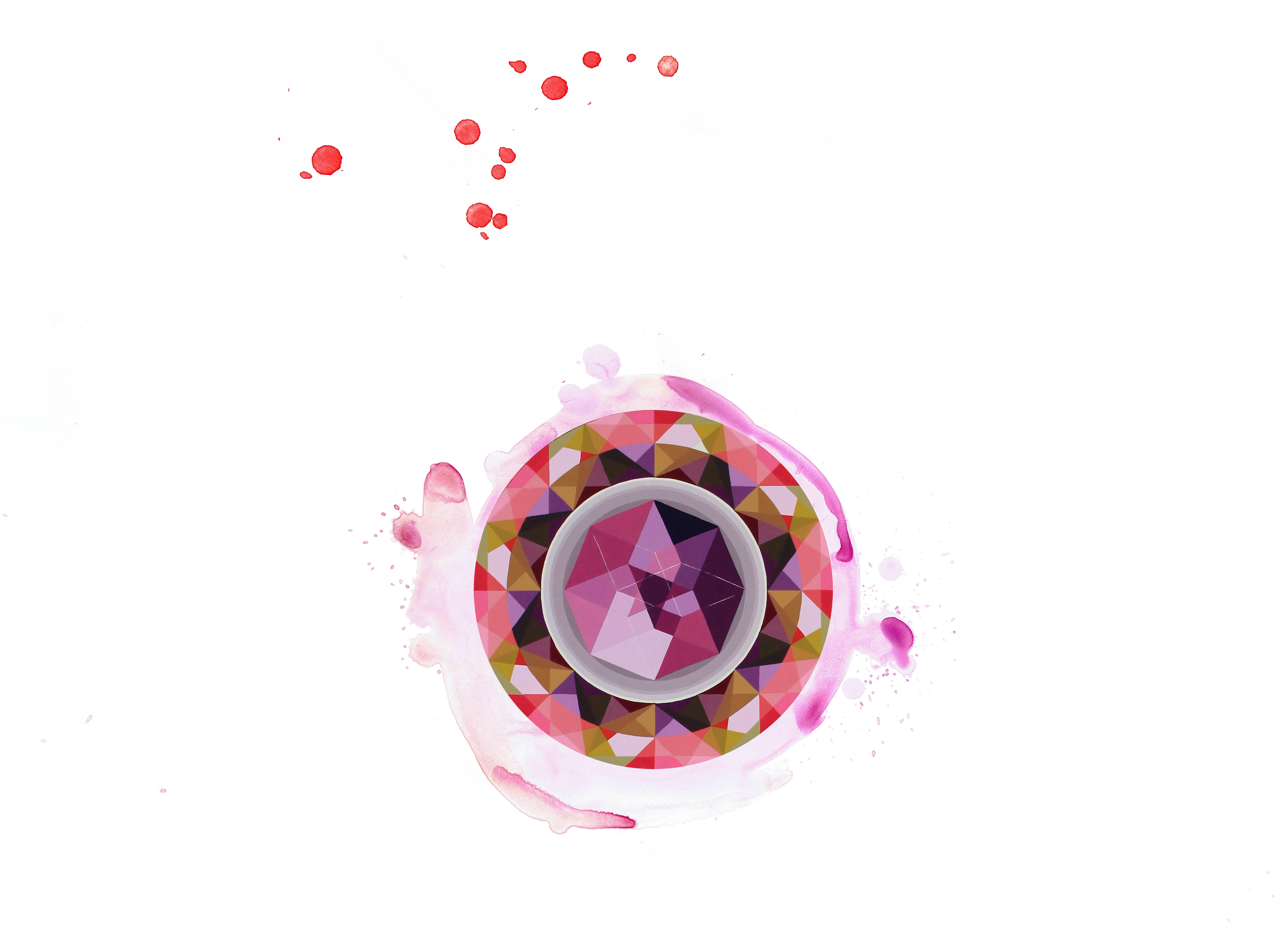 Tea?
She nods. You're supposed to open the boxes and use the things inside them. You know that, right?
Sure. I just couldn't be bothered. I agree.
I guess they'd interrupt your currently streamlined aesthetic. She adds, a small smile into the cup.
So this wasn't you? You think there actually is a virus?
I guess so. She puts down her cup and walks over to the pile.
I'm sorry, I can't look at these and not open them.
Be my guest. I tell her. Do I have to stay awake?
No. I'll check on you.
When I open my eyes again, I almost don't recognise my own apartment. There are soft furnishings on the chairs and appliances on the bench, and random objects on the shelves. I didn't pick those; they were free things the people in the shops gave me to reward me for my purchases. She is sitting on the kitchen bench waiting, legs swinging slowly. There are a couple of open boxes on the counter next to her. The rest have been cleared away already.
Hey.
Hey! Great. I'm so bored. She picks something up and walks over to the bed, and checks my pulse, looks into my eyes briefly. Open up. She says cheerfully with a swab.
The tests?
Yep. Let's see if you're infected. She swabs the inside of my cheek and the top of my tongue and puts it into the tube and gives it a shake, then sets it aside on the bench.
I'm guessing you're not.
She shakes her head. Sadly no, I could have done with a two-week holiday. How are you feeling?
Better. I'm also pleasantly surprised to realise this is the truth. Even the trails and double images have gone.
She nods. Good. It's pretty normal to get those side effects after the treatments. But it's good that they've stopped. How did you know I was hallucinating?
You were swimming on the floor.
I could just have a quirky personality.
She laughs at that. That's true. But I've seen it before. And I've been there myself. We all have.
I sit up a little. I have a slight headache, but that's about it. The tube on the table buzzes and we both look at it. It's blue. The same as hers on the counter.
Guess not. I tell her.
Lucky for me. She agrees.
What are you doing with the recordings from my sessions? I ask suddenly.
She nods thoughtfully. I don't know the exact tech details, so bear with me, but we have access to their system so we're introducing a virus that slowly degrades them over time. It begins with anything remotely contentious and eventually erases the entire file.
Are you keeping a copy?
We haven't so far. Would you like us to?
Maybe.
Okay then. She sends a message to whoever cleans up the
problems. Anything else?
Yes. Who are 'We?' I ask her.
She exhales slowly. We are a small group of people who have found each other because of similar abilities, or similar thinking. We all met in the southern continents, in the agricultural division. You were growing new varieties of poppies. I was a chemist. Some of the others worked with us, some we found afterwards. You developed two strains; one they now use in Equinox treatments. They're a modified hallucinogenic opioid. The idea for that was actually therapeutic. Using synthesised experiences in order to treat our inherent dislocation from nature.
Are everyone the same?
No. That's actually a really interesting part. Everyone in the initial tests reported completely different experiences. Experiences of things they had no empirical knowledge of. It was like the drugs activated this inner, inherited information system to build their experience from. Like collective unconscious, or spooky action or something that sounds a lot less speculative. We didn't ever have time to do proper research. I mean, we never did — if something could not be immediately monetised of course, it served no perceivable function. This would have been worth it, but they wouldn't even hear the case for it.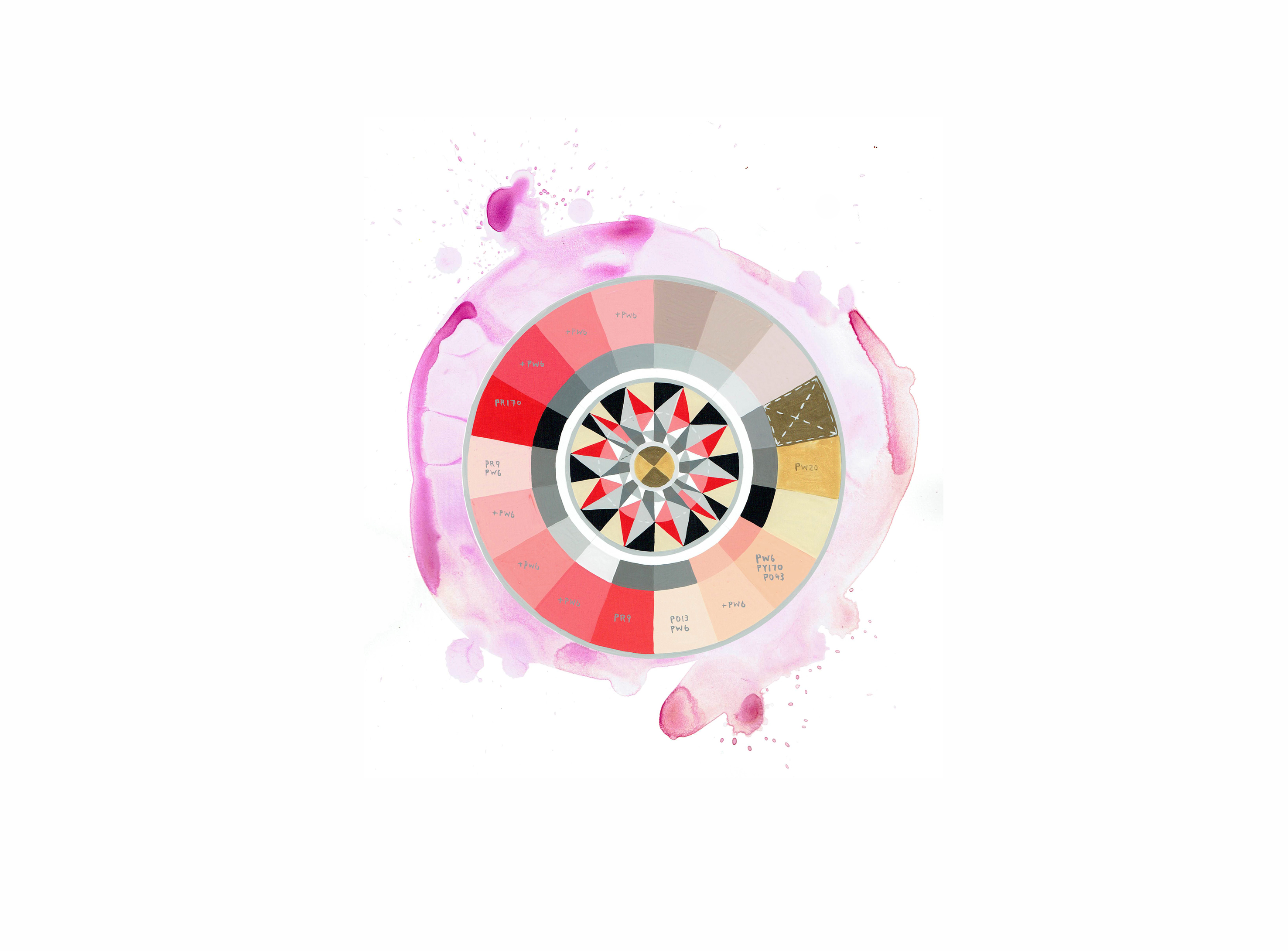 And The Yearning? That's actually the dislocation?
Yes. Well, it's the side effect from over-using it, I suppose. It was meant to be micro-dosed. Too much exposure to things we can never possibly have just tend to activate more euphoria, more dislocation. Holes that shiny new toasters can't fill.
Thanks for unpacking my shiny new toaster by the way.
You're welcome. Look, you almost live in a home now. The other variant was a non-addictive pain reliever that reconfigures neural pathways to treat pain without the addictive properties and side effects. They buried that one.
I can see how that would be undesirable. That's one of the things I know?
Yes. You and no-one else apparently.
That's why you're here?
Well. I'm here for a lot of reasons. One of them is that one morning I woke up and you weren't there, and neither was anyone else. I wasn't even there. But for some reason, I could remember. I had been using myself as a guinea pig, and I often wonder if I made myself immune to some things. At any rate, it's not easy to find like-minded people. She shook the tube with the sample in it thoughtfully. I tend to value them. You weren't easy to find though. We've been looking for five years. I'd almost given up, but we matched your genetic code. And here you are. She paused, glancing at the tube again.
They're going to be coming soon to collect that and check this. And send me on my way.
What else do I need to know?
So much. I was hoping that you might have regained your memories before you have to go back to Equinox. She looks at me. I don't know anyone who has managed to… well, to survive an entire treatment.
I'm guessing you're not an optimist. I tell her with a forced smile.
I have my moments. She tells me. I just need you to know something. The truth is, that they don't care if you die. I mean, any of us, but definitely you at this moment. I'm not sure what they're testing for.
What was the white powder?
She stares at me blankly for a second before laughing. Sugar.
Sugar? What do you mean? What was in the sugar?
Nothing. It's just sugar.
But I started having side effects before I even started Equinox.
No, you stopped having side effects from the Good morning.
That can't just be it.
Well, we started talking. With the talking comes the thinking.